By road:

Kennedy Field is located about 2km east of Adaminaby. The hangars are easily seen from the Snowy Mountains Highway. Adaminaby is 53km west of Cooma on the Snowy Mountains Highway to Tumut.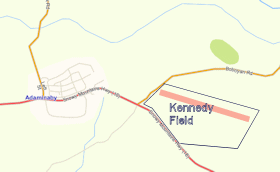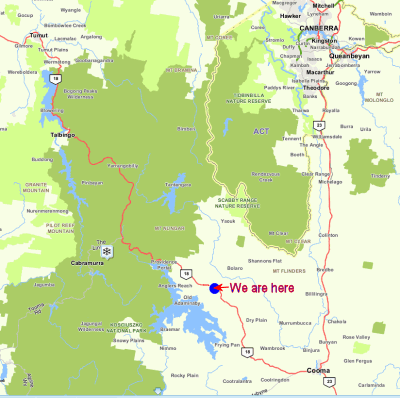 This is about 140km from Canberra via Cooma. Closer if you have a tough car and go through Namadgi National Park.
If travelling from Tumut, it is 130km on the Snowy Mountains Highway.
By Air:
Adaminaby (YADY) - NSW Unlicensed
35 59'S 148 48'E
Permission: Not Required
Fees: nil
Var: 12.5E
Elevation: 3350ft
WAC: 3457 (just - also refer 3470)
Operator: Snowy River Aviators
Phone: 0427 812 670
Runways: 09/27 Grass 817m
Comms: Field 126.7 Area 120.75
Special Procedures: Slope 1.5% down to E. Park at W end. Caution mountains.
Fly neighbourly: Circuit diagram: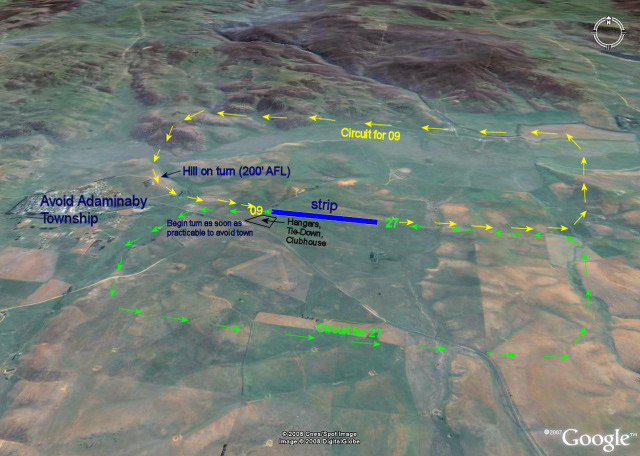 Adaminaby from over the airfield: